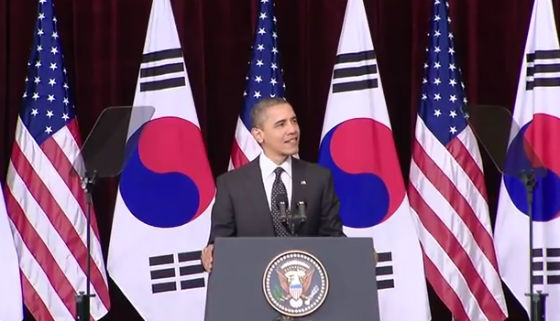 If you aren't from Korea or don't have anyone close to you who is, it's entirely likely that you don't know about KakaoTalk.
It's an app (available for the iPhone and Android) that acts as an SMS-alternative messaging system. As I learned over the weekend, however, it also has an out-of-the-box Barack Obama voice alert.
Apparently, it was a huge deal when Obama named-dropped the app in a speech earlier this year. The clip of him saying the name "KakaoTalk" has since been repurposed as an alert option on KT's menu.
Out of context, it's rather hilarious. I may not use Kakao as much more than a soundboard before eventually deleting it from my iPhone in a few weeks—but for time being, I will play it often and squeeze it for all the laughs that it's worth.