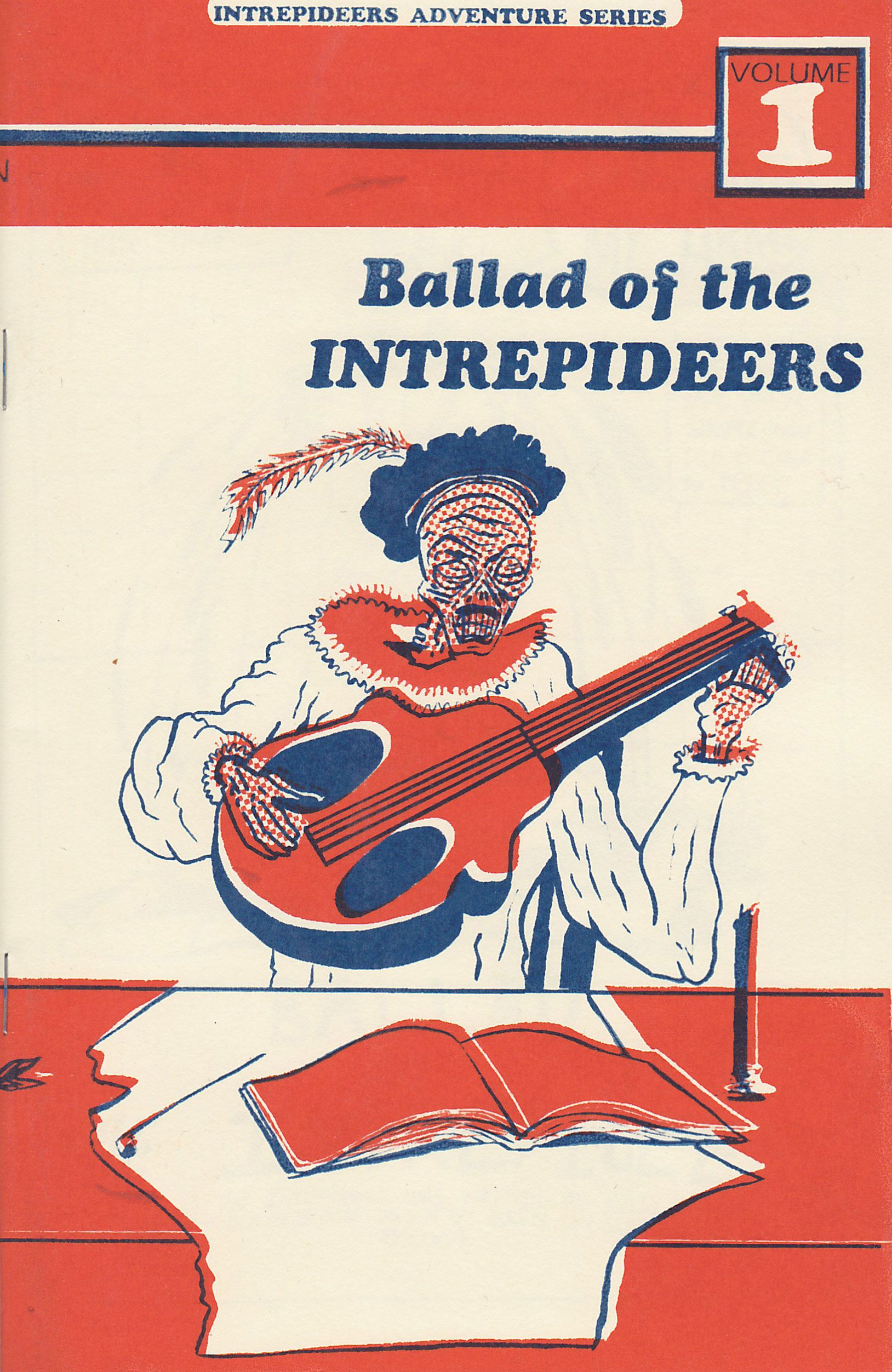 Strangely enough I picked this minicomic up at the Top Shelf booth during the first day of Wizard World Chicago Comic-Con this year, though it was independently published by its creators Kelly Krantz and Brett von Schlosser. Ever since I moved to Chicago from New York in December 2007 I've missed touring the capital "I" Indie comics show that is the MoCCA Festival. Chicago Comics and Quimby's are my local dealers for minis and zines, but there's a real joy that comes from perusing a veritable farmers' market of creativity at MoCCA that's hard to come by elsewhere.
One of the creators sold it to me as his D&D-style adventure comic, and being roller and gamer that I am, I picked up a couple of copies. The closest genre neighbor I'm familiar with for reference is Alex Longstreth's Phase 7. It has a a sort of Reservoir Dogs-esque opening and tells the tale of a handful of adventurers uniting to go out and engage in adventures through a series of scenes that at times could have been DM'd by Johnny Ryan.
I really appreciated the character design that went into this one. One of the beautiful experiences that goes hand-in-hand with stepping into a true new minicomic is following a raw piece of storytelling that didn't need to please an editor along the way. The flipside of that proposition is that if the comic FAILS in all caps you really find yourself in the predicament of wanting to throw away a book because it's the size of a small brochure and more trouble than it's worth to preserve. Thankfully, that wasn't the case here. The story didn't wow me, but the gags and plot twists made me chuckle. The enjoyment I ultimately took away was akin to finishing up an exceptionally bizarre D&D quest that happened to be a little more nuanced than usual. When you break down a comic's art style to the medieval high school notebook breed that's employed here, it really puts pressure on the imagination of the creators, as well as the design concepts and storytelling to should the burden of pleasing the reader. And this one succeeded at that to a satisfactory point.
In fact, I'd really love to see von Schlosser's character sketches from past campaigns he's participated in if he has them.