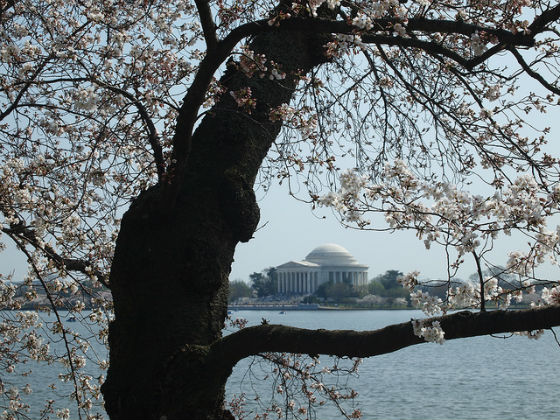 Being that this is the first year I've been able to catch Washington's cherry blossoms in full bloom, I took the camera along over the weekend and added a few cherry blossom photos to my Flickr account. I also did a little research before hitting up the Tidal Basin and National Mall, because, as with most things in D.C., history is loaded with context and nuances. Specifically, I would highly recommend sifting through The Washington Post's menu of cherry articles.
Here are a five things I learned:
1. Thanks to a pest infestation problem, President Taft had to burn the first 2,000 trees sent over by Japan in 1910.
2. 2012 actually marks the 100th anniversary of the next tree shipment's planting two years later.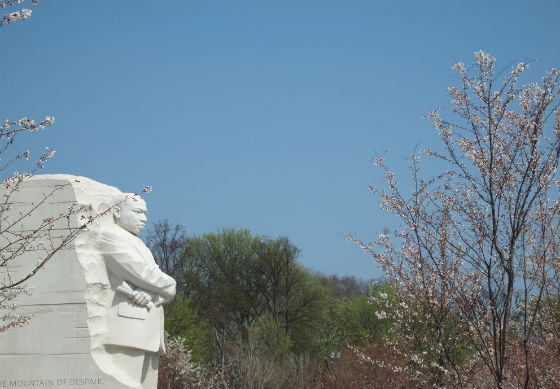 3. The Martin Luther King Jr. Memorial represents the first new memorial site to join the National Cherry Blossom Festival since the nearby Franklin D. Roosevelt Memorial was dedicated 15 years ago.
4. The 3,020 trees that were originally planted included 12 varieties. Two of them, the Yoshino and Kwanzan, are now dominant.
5. The trees bloomed earlier than the National Park Service originally expected this year. If warming trends continue, they could be be blooming a full 29 days ahead of schedule by 2080.