Public and private markets put valuations through intense valuation adjustments over the past two years, leading the volume of IPOs for unicorn companies valued at $1 billion or more to fall off a cliff. Tech company unicorns took an extended hiatus from IPO'ing altogether. This week, that dry spell is likely to change, with both Instacart and Klaviyo preparing to go public at valuations of $8.3 billion and $7.3 billion, respectively.
So why now?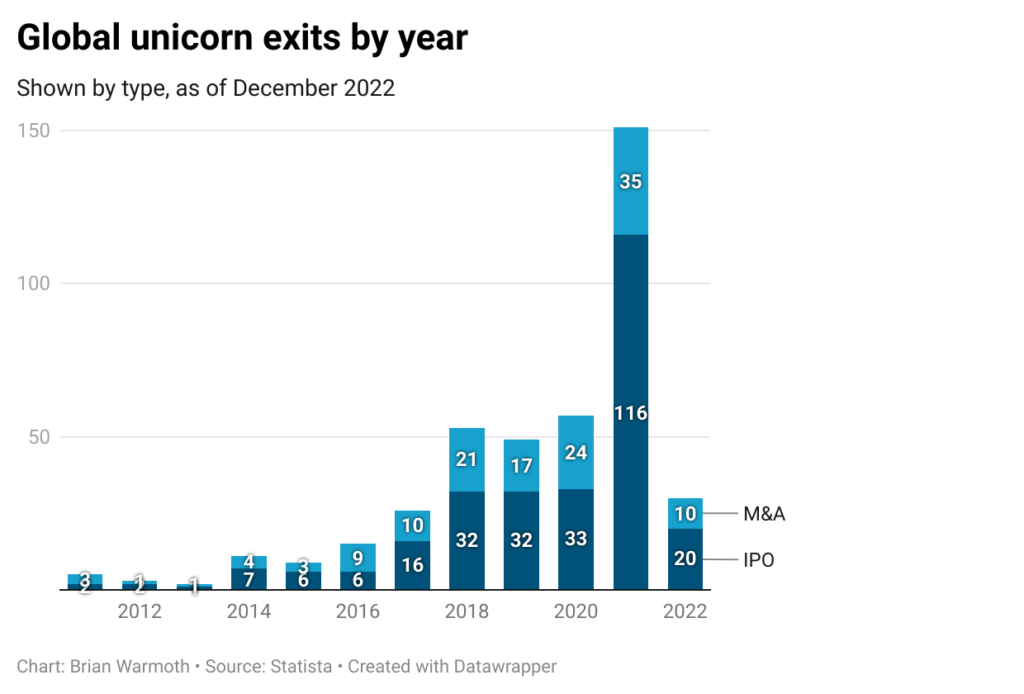 Instacart's valuation has fallen as far as 75% from its peak in 2021, which is when the venture capital firms Sequoia and Andreessen Horowitz each invested $50 million. Both firms had invested in Instacart previously, so that drop doesn't represent an overall outcome for them, but it does illustrate the sea change that arrived in 2022. That period turned out to be a turning point for tech company valuations almost universally as interest rates and inflation rose, reshaping the economic landscape.
Instacart, founded in 2012 and will trade on the Nasdaq using the ticker symbol CART, saw record demand for its food-delivery services during the COVID-19 pandemic's onset. Ultimately, 2022 chilled IPO prospects, but following chip designer Arm's September 14 IPO, some investors are hopeful. Of course, Arm's share prices have been volatile entering their second week of public trading. Arm is a different type of company than Instacart, though — one with its own unique story of going private, then public again — so whichever way its stock continues to go, the results may not be a guide for Instacart and Klaviyo shareholders.
What is noteworthy, however, is the appetite that Arm found on its first day of public trading, showing the potential for successful public market outcomes right now. If Instacart and Klaviyo can follow with positive stories their share prices, other private tech companies may take the brakes off their IPO plans as well.
For its part, Klaviyo, which will trade on the New York Stock Exchange with the ticker symbol KVYO, may have been emboldened by Arm's first two days of trading, upping its opening price range from $25 to $27 per share to $27 to $29 per share, bringing it closer to the $9.5 billion valuation it attained in May 2021.
Regardless of the outcome, interest rates and inflation seem poised to remain part of the playing field for the time being. So it's not like someone is about to flip a switch and take the world back to 2019. Nevertheless, at a point in history when tech unicorns have been scarce outside of private markets, Instacart and Klaviyo will enjoy an attentive and spacious spotlight.
Featured image for this post generated using Midjourney