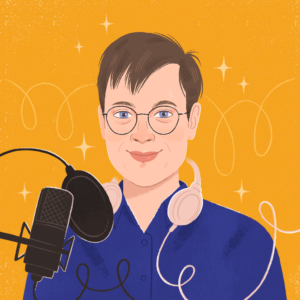 Brian Warmoth is a digital content director, editor and journalist, currently working as Content Lead for Orange Silicon Valley in San Francisco. He previously worked for American City Business Journals as Director of Special Editorial Projects for its tech-focused brand Streetwise Media (now American Inno) and as Content Director at Industry Dive, leading the startup's first editorial team, which launched and grew a family of B2B news websites, including Retail Dive, Utility Dive, and Education Dive.
He has more than a decade of experience as an editor, journalist, and analyst, covering technology, business, entertainment, and venture capital trends in various roles for media outlets including AOL News, MTV News, and others. His work has been cited in publications from The Atlantic, Bloomberg Press, Wired, and elsewhere.
Reach out to him at brian[at]warmoth[dot]org. Or just follow him on Twitter. He loves to talk about tech, film, comics, and books.
History of roles and projects
📧
Launched new weekly internal email newsletter to brief Orange Group about emerging trends in US tech
🎙️
Launched ongoing Bistrocast podcast series at Orange Silicon Valley
Joined Orange Silicon Valley
Took over content operations, launching, producing, and managing email newsletters, reports, podcasts, and other channels
🌉
Moved to San Francisco Bay Area
📝
Became Director of Special Editorial Projects for American City Business Journals' national family of American Inno sites
Joined American City Business Journals
Became Managing Editor for DC Inno
🚇
Moved to Washington, D.C.
Graduated from Northwestern University
Earned MSJ degree from the Medill School of Journalism, Media, Integrated Marketing Communications
Began contributing to Independent Film Channel
Wrote features, interviews, and news for IFC.com
Enrolled at Northwestern University
Entered MSJ program in interactive publishing
Began contributing to MTV News
Wrote daily blog, news, and feature coverage about the movie and video game industries
Joined DDP
Ran direct market and tradeshow marketing for a top-10 U.S. comic book publisher
Joined Wizard Magazine
Reported on the comic book, movie, and video game industries for the print magazine and its website