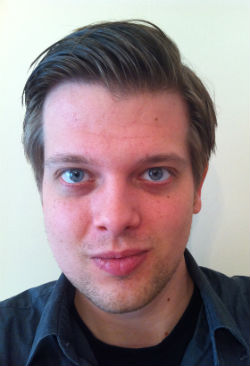 Brian Warmoth is a digital content director, editor and journalist, currently working as Content Lead for Orange Silicon Valley in San Francisco. He previously worked for American City Business Journals as Director of Special Editorial Projects for its tech-focused brand Streetwise Media (now AmericanInno) and as Content Director at Industry Dive, leading the startup's first editorial team, which launched and grew a family of B2B news websites, including Retail Dive, Utility Dive, and Education Dive.
He has more than a decade of experience as an editor, journalist, and analyst, covering technology, business, entertainment, and venture capital trends in various roles for media outlets including AOL News, MTV News, and others. His work has been cited in publications from The Atlantic, Bloomberg Press, Wired, and elsewhere.
Reach out to him at brian[at]warmoth[dot]org. Or just follow him on Twitter. He loves to talk about tech, film, comics, and books.