I've been hanging on to a few of these observations for a while, but my better half has been urging me to put a post up about the things I noticed during our May trip to South Korea. The Seoul subway system, crowd behavior and public habits in general really blew me away. Korea is a beautiful place, filled with some of the nicest people I've ever met, as well as some of the liveliest personalities and wonderful Internet speeds.
That said, here are five things from the surface that left lasting impressions on me. Feel free to let me know if I'm right or wrong about any of these points:
1. The phablet reigns
When I opted to go with the iPhone 5 versus a Samsung Galaxy III the last time I was due for an upgrade. One of the big reasons I stuck with the iPhone was the one-handed manageability. Well, in Seoul this same concern was obviously not a big deal for a huge a population of Galaxy Note and other two-handed smartphone users who prefer more screen real estate and foldable covers to the puny, paper-thin 5's.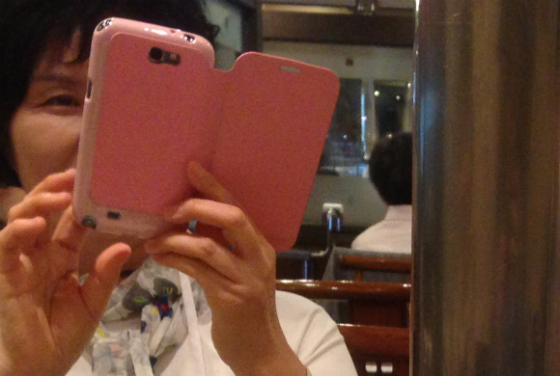 2. So do comics on phablets (and wimpier phones)
I couldn't help being a little envious of all the digital comics readers on the subway. For everyone playing puzzle games or reading ebooks on their smartphones and tablets, there seemed to be someone else nearby flipping through comics—most likely from Naver, I gathered.
3. Ajumma fashion
Ajumma culture in general thoroughly fascinated me. If there's one thing you should be prepared for in the Seoul subway system, it's that if you are mildy confused about where you're going and a pack of 2-5 older Korean women are walking toward you at full speed, you need to step out of the way immediately. From the streets to hiking trails, ajumma fashion can consist of gigantic visors and complete face wraps to near Pauly D-level blowouts with bling-enhanced sunglasses and shiny (vinyl?) jackets. Whatever they're wearing, these women command respect and will have it given to them.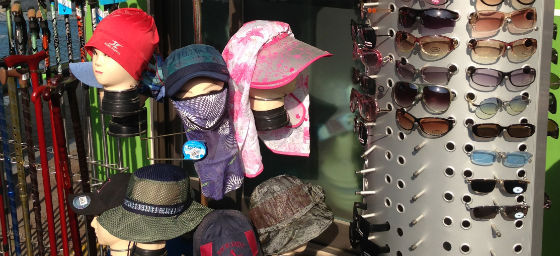 4. Grills are way more awesome
I can't get over how much cooler this grill we used on Geojedo was than the standard, skeletal things I'm used to back in the States. With a little wood, these things turn into absolute fire cannons.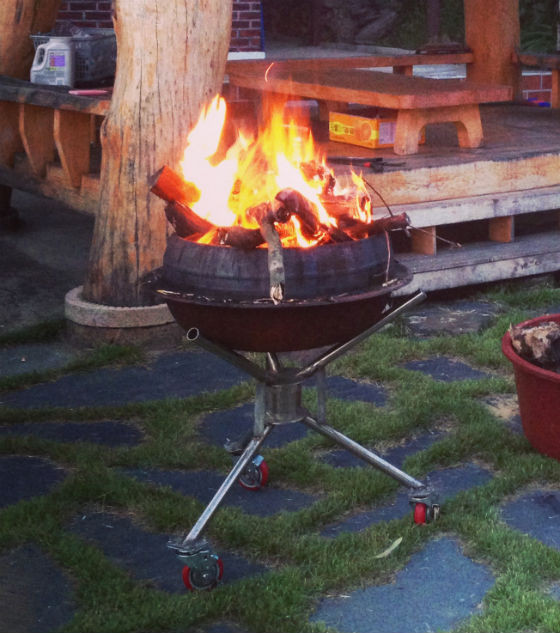 5. Socks in Seoul are amazing
Well, these socks were, anyway.